I have been selling beats online for a couple of years. Before I started doing anything related to making beats, I sat on the other side of the table. I used to rap, I used free beats and I was buying beats from online producers.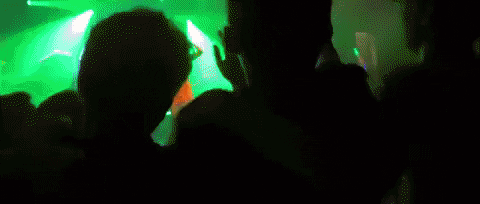 Because I've sat on both sides of the table, I can imagine the situation that you're in right now. The whole reason why you decided to read this article.
You're getting started with music but you're planning to take this seriously.
Or, you've already been doing music for a while but things are starting to get more serious.
You're looking into buying beats because you're done using tagged free beats.
Or, maybe you've reached that level where the logical next step would be to properly license the beats you're using.
☝🏽 If you recognize yourself somewhere in these lines then you're right where you need to be. I am going to tell you everything you need to know about buying beats online!
🔥 Get bite-sized music industry updates in your inbox every week
Heate is a carefully curated weekly newsletter that collects the most valuable music industry updates and sends it straight to your inbox. Subscribing takes 5 seconds and it's free.
Using Free Beats
First, let's talk about free beats.
The easiest way to recognize a free beat is by the producer tags that you hear every 30 seconds. Once you buy a license for a beat, it will no longer have the tags in it.
If you're in the possession of beats without a license agreement from the producer, you could consider that a free beat as well. In that case, you're not authorized to use the beat for commercial purposes.
There's also a discussion going on for years between artists and producers. It's definitely worth explaining a little more.
Producers hate it when artists ask for free beats. And yes, it happens all the time.
"Can I get this beat for free, I'll give you credit"
In defence of the artists, I have to admit – The hypocrisy is REAL! When you're looking for beats on YouTube, most of the titles you'll find say "(FREE) BEAT" or "FREE DL".
Basically, they're offering free beats but then complain about artists using their beats for free. How is that NOT confusing? 😅
Well, let me explain…
The reason why producers add "FREE DL" in their titles has to do with marketing strategies and ranking on YouTube. In simple words: It's just click bait.
In defence of the producers, including myself. Trust me when I say that many artists are taking advantage of our craft and hard work. My own beats are downloaded hundreds of thousands of times in the last couple of years. Most of them illegally.
Imagine the headaches…
So, I don't feel bad about asking someone to buy a beat with a proper license that comes with it. It makes it easier for all parties involved.
What can you do with a free beat?
That's the thing! Not much… At least, nothing commercially or profitable.
Uploading on Facebook. Is that commercially? These days, yes.
Same goes for YouTube and Soundcloud (both are streaming services and ways to monetise your music).
Producers offer free beats to let artists…
Try it out before they buy.
Record vocals and see if their vocals match the key of the beat.
Record a demo and get feedback before purchasing a license for it.
Make sure that it'll be worth the investment.
Sometimes I do permit people to upload their songs created with my free beats to social media only. However, if I want to take the song down for no reason, it'll be taken down within minutes.
Yes, I can do that. 😊
Do not mess with free beats!
Get this in your head: There's no such thing as a 'free beat'.
If you are going to ask for something for free, ask for a 'free license'.
If you're using a beat for which you haven't received a license agreement in writing from the producer, you're unauthorized to use it and you could get in serious trouble.
Buying beats online – How does it work?
By purchasing a beat, you are purchasing audio files that are copyrighted by the producer. In return for your payment, the producer grants you several rights to use the beat.
This is what we call the License Agreement.
There is a difference between:
Non-exclusive licenses
Exclusive licenses.
The biggest difference is that a non-exclusive license for one beat can be sold to several artists. Yet, an exclusive license can only be sold once and to one artist only.
In this article, I will only address the subject of non-exclusive licensing.
I wrote an entire guide about the difference between Non-Exclusive and Exclusive Licenses. Click the button below if you're interested in learning more about this. 👇🏽

Different licensing options – Which one to choose?
Online producers offer different licensing options. In my case, I have 4 options.
Some producers might name them differently. They call them MP3 Lease, WAV Lease, Standard Lease etc. It's all the same.
The more expensive the license, the more rights granted by the producer.
Also, the more expensive your license, the better quality audio files you will receive.
What is the best license to buy?
I am not gonna lie… Most people that buy beats online go for the cheaper licenses. One that comes with fewer user-rights and low-quality audio files. The user-rights granted in those cheaper licenses might be sufficient for them.
Yet, more importantly, are the quality of the audio files.
If you're looking to create quality music or at least want to make music the right way, then make sure you get the Tracked Out files of a beat.
The best option is to go for a license that comes with Tracked Out Files. In my case, that would be the Premium or Unlimited license.
Don't know what Tracked Out Files are? I've written an article about tracked out files and why you need them. 👇🏽

If I buy a beat with a Basic License – Can I upgrade my license later?
On my website: YES! 😃
But honestly, I haven't seen many other producers offering this service too. Meaning that it might not always be an option.
The reason why I do offer licenses to be upgraded is that I know what it's like when you're transitioning from free beats to buying beats for the first time.
Money is always an issue, right…? 💸
If you do not have the funds to go for a more expensive license, you can always upgrade later. You'll only pay the difference between the standard prices of the licenses.
If you want to know if other producers offer this service too, you would have to reach out to them yourself. I can't answer that question for them.
Once I buy a beat – Do I own any copyright?
Once you write your lyrics and record it over the beat, you will own the copyright to your lyrics only. And what you will create with the beat is a New Song, also known as a "Derivative Work."
This means that you will own and control 50% of the so-called "Writer's Share."
The producer will own and control the other 50% of the Writer's Share.
You have been licensed the right to use the beat and commercially exploit the song you make with it. Based on the terms and conditions of the license agreement you've purchased. The producer will remain the sole owner and holder of all right, title, and interest in the beat.
Again, more about this in The Ultimate Guide To Beat Licensing.
What happens to my song when someone else buys the exclusive rights for the beat I've licensed non-exclusively?
When it comes to buying beats online, you're granted the rights the moment you purchased the beat. The license will go in effect immediately.
So, when someone else purchases the exclusive rights, it will not (immediately) affect you. Your non-exclusive license will still be valid.
But there are some things you need to know…
In the old days, you were granted the user rights in the non-exclusive licenses without an expiration date. A lot of producers still operate this way.
Nowadays, some producers sell licenses that expire after 2-6 years. In my case, my licenses expire after 5 years. This means that you will have to buy a new license after that term.
If someone purchased the exclusive rights during your term. That will only mean that you will no longer be able to renew your license after your term is due.
Producers don't always show this information in their licensing tables. Make sure you check that before you make the purchase. There's usually a button below the tables which lets you view the actual license agreement. I have them too (scroll up to see the image of my licensing tables).
One more thing regarding non-exclusive licenses!
I've noticed recently that some producers install a new term in their license agreement. One that grants the producer the right to end your license agreement even before your term is due.
The producer includes an exit clause in their agreements stating they're allowed to terminate the license agreement upon written notice to you.
In return, they will pay you double or triple of what you've initially paid for the beat.
That does not have to be a problem for you, but whether it is, depends entirely on the success of your song.
Again, always check your agreements before buying beats online!
What if I buy a beat with a non-exclusive license and my song blows up?
It's funny that this is such a common question. That's why I've written an entire article to answer this question.
If you're interested in learning more about this, click the link below. 👇🏽
Is it safe to buy beats online?
Most producers use a Beat Store Provider to sell their beats online. The most common ones are:
All these platforms have a good reputation for representing producers and their music. The majority of online producers is also signed up with either one of them. That's why a lot of producers' websites and music players look alike.
These music players have an 'instant delivery' feature included. After you've made the payment, you will be redirected to a download area where you can safely download the files. You'll also receive an order confirmation by email.
If you're not sure if a producer is affiliated with one of these platforms, try to locate their producer name's on the different platforms. If they are on it, you can make the purchase directly from the platform itself, just to be safe.
If they're not on these platforms, reach out to the producer with any concerns you have. I'm sure they'll respond once you tell them that you're interested in buying beats from them. Make sure you've checked the website for an FAQ section, though. If you're asking questions for which the answers are right in front of you, they do not always respond.
Keep in mind… On platforms like BeatStars, Airbit or Soundee, producers still create their own license agreements. They operate on their own terms!
Before you buy a beat, always check the full license agreements or licensing terms. Those flashy pricing tables don't always show you everything! 😉
🔥 Get bite-sized music industry updates in your inbox every week
Heate is a carefully curated weekly newsletter that collects the most valuable music industry updates and sends it straight to your inbox. Subscribing takes 5 seconds and it's free.
Here are some tips for buying beats online:
Pay with PayPal or Stripe (they have buyers protection)
Check if the producer sells through a BeatStars, Airbit or Soundee player
Read the License Agreements (!)
Reach out to the producer with your concerns
Did you come here looking to learn more before buying one of my beats?